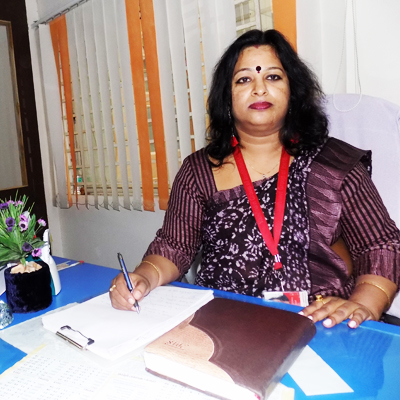 Dr. Priya K Dubey
(Principal)
Email Id- principal@vitsbhopal.com
Contact No- 9329667220
The Vaishnavi Group mission is to develop knowledgeable and employable students. We inculcate social responsibility in our students. We promote work practice as "karmanya Vadikaraste ma faleshu kadachana".
Now a day's people stuck in negativity and keep perverted thinking and goes on wrong path and sometimes loathing from life to skip our ancient knowledge of ….Dharma, Aaartha, Kaama & Mooksha…but in our Vaishnavi Group we gives them proper ray of life enlighten…. Firstly from education and secondly ….from healthy atmosphere of grooming themselves with..Yoga, playing and outside visits.
We provide them positive impact practice as "Vasudev Kutumbakam Yajamayahum" and growing future managers, engineers and leaders for society & organization.
We also believe that students are our partners in our mission to make them entrepreneurs. Our main job is not only to get them jobs instead; facilitate them to provide jobs.
We believe on… "Satya Vadam" practice in our day to day life and trying to build moral values in our college for better growing society and our nation.