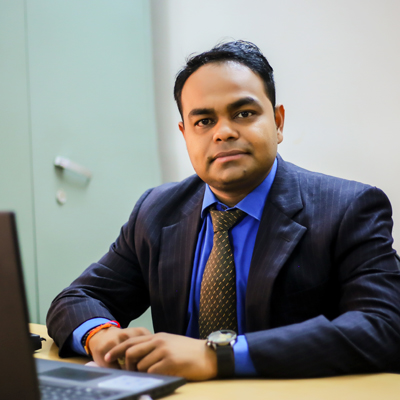 Mr. Sumit Sharma
(Training &Placement officer)
Contact No- 9893782022,7694806431
EmailId- tpo.vitsbhopal@gmail.com//tpo.sumit@vitsbhopal.com

The Training and Placement Cell of Vaishnavi Group provides guidance and all the assistance to the students in order to achieve their career goals. Requisite emphasis is given for soft skills development complementing the regular academic programs. Aptitude tests, Group Discussions, Job oriented courses and special training programs are regularly conducted. VGI also organizes guest lectures and invites visiting faculty members from renowned institutes for training students and faculty members as well. The Objective of the placement cell is to facilitate the process of placement & ensure that each eligible student gets an opportunity in the industries. The college is in the process of signing MOUs with many industrial organizations and industrial chambers to provide some of the best placements in India.
Our Alumni are presently working at India's best corporate, ensuring high pay scale and job security. Other than this, we are hopeful of further improving our placement opportunities, activities and avenues in the near future while working in association with our powerful Alumni in Madhyapradesh and across the country.
The Training& Placement cell emphasizes extensively on the training aspect of the students right from the first year itself. Designing of the training module is done with utmost diligence taking into consideration the requirements and expectations of the industry from the students before they join the organization.
VGI increasingly recognized as India's most innovative and Business oriented by recruiters, competitors, alumni, students and faculty alike, VGI is steadily improving its ratings among the top Technical colleges in the India region. Its students have an edge over large number of other applicants in the selection process.